GET YOUR PRODUCT CRADLE TO CRADLE CERTIFIED™
It's very fast and affordable to get a "Quick Scan" report on Cradle to Cradle® potential for certification.

Cradle to Cradle® DESIGN AND UPCYCLE WORKSHOPS
Invite a Cradle to Cradle®design expert to stimulate your marketing and product development teams to innovate products for the circular economy, reduce costs, reduce risks and achieve beneficial outcomes. Request a Cradle to Cradle® design and upcycle workshop today.
MBDC assesses products and materials for any size company, from Fortune 100 to start-ups. We are the creators of the Cradle to Cradle® Design Framework and Cradle to Cradle Certified™ Products Program. We help companies derive business value from creating products designed for the emerging circular economy. Click the button above to read more about how we can help your business.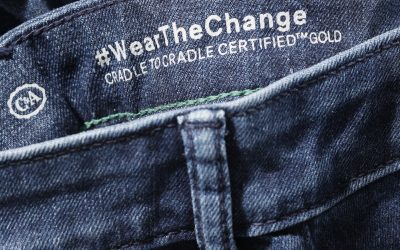 MBDC is proud to support C&A in becoming the world's first retailer to offer Cradle to Cradle Certified™ GOLD denim jean garments. Over the past year, we worked closely with C&A, their supply chain, Fashion for Good and other assessors to address challenges in...
read more
We are proud to announce our own Jay Bolus and Victoria Walsh are confirmed as Mentors for @sxsweco. Register now to meet them at the Mentor Session : goo.gl/v1k2IE #cities SXSW Eco's Mentor Sessions give attendees the opportunity to sign up for one-on-one meetings...
read more
MBDC's President of Consulting & Education, Ken Alston, will be at the 2016 Environmental Leader Conference organized by the Alliance for Sustainable Colorado: June 21-22, 2016. Ken will be presenting a workshop on Cradle to Cradle® design,  the circular economy...
read more
MBDC is exhibiting at Sustainable Brands, San Diego from June 6th to 9th, 2016.
read more
MBDC will be exhibiting at Sustainable Brands 2016 in San Diego.
read more