Shaw Contract Group, a Berkshire Hathaway Company, made the groundbreaking decision in 2002 to apply Cradle to Cradle Design™ principles and introduce PVC-free commercial carpet tiles designed to be separated into component materials for carpet-to-carpet recycling. Each tile is labeled with a toll-free number that customers can call to have used tiles picked up for recycling. Shaw worked with McDonough and MBDC to assess the human and environmental health attributes of all ingredients and identify preferred substitutes, as needed.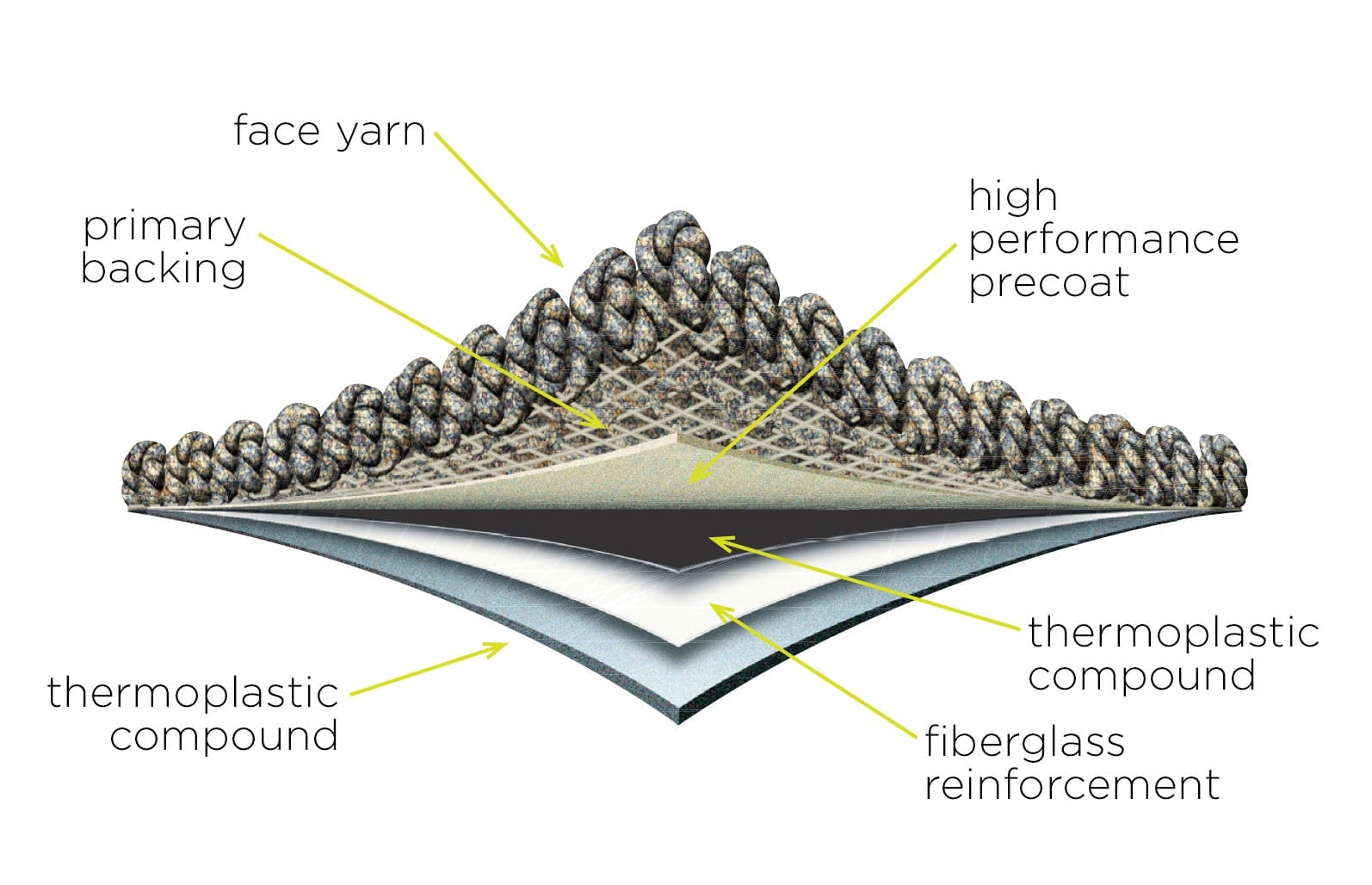 Clean Air & Climate Protection
Shaw produces clean, renewable energy at their own manufacturing facilities while incentivizing renewable energy development and usage through the purchase of renewable energy credits.
Material Health
EcoWorx® tile is the industry's first 100% PVC-free carpet tile backing, demonstrating Shaw's commitment to designing products which are safe first, then circular.
Product Circularity
"We Want It Back" program results in a 10% savings from storing raw materials on customers' floor for reclamation (perpetual assets).
Water & Soil Stewardship
In 2019, Shaw used 39% less water than if they were operating as they did in 2010 and have plans for continuous improvement.