C&A created the first Cradle to Cradle Certified™ T-shirt, first in basic designs and then expanded their collection to include patterns and designs. In 2018, they increased their number of Cradle to Cradle Certified™ products with Gold level denim jeans, and later a Platinum denim fabric, currently the only product certified at the highest level. As of 2018, they have brought nearly 4 million certified items to market.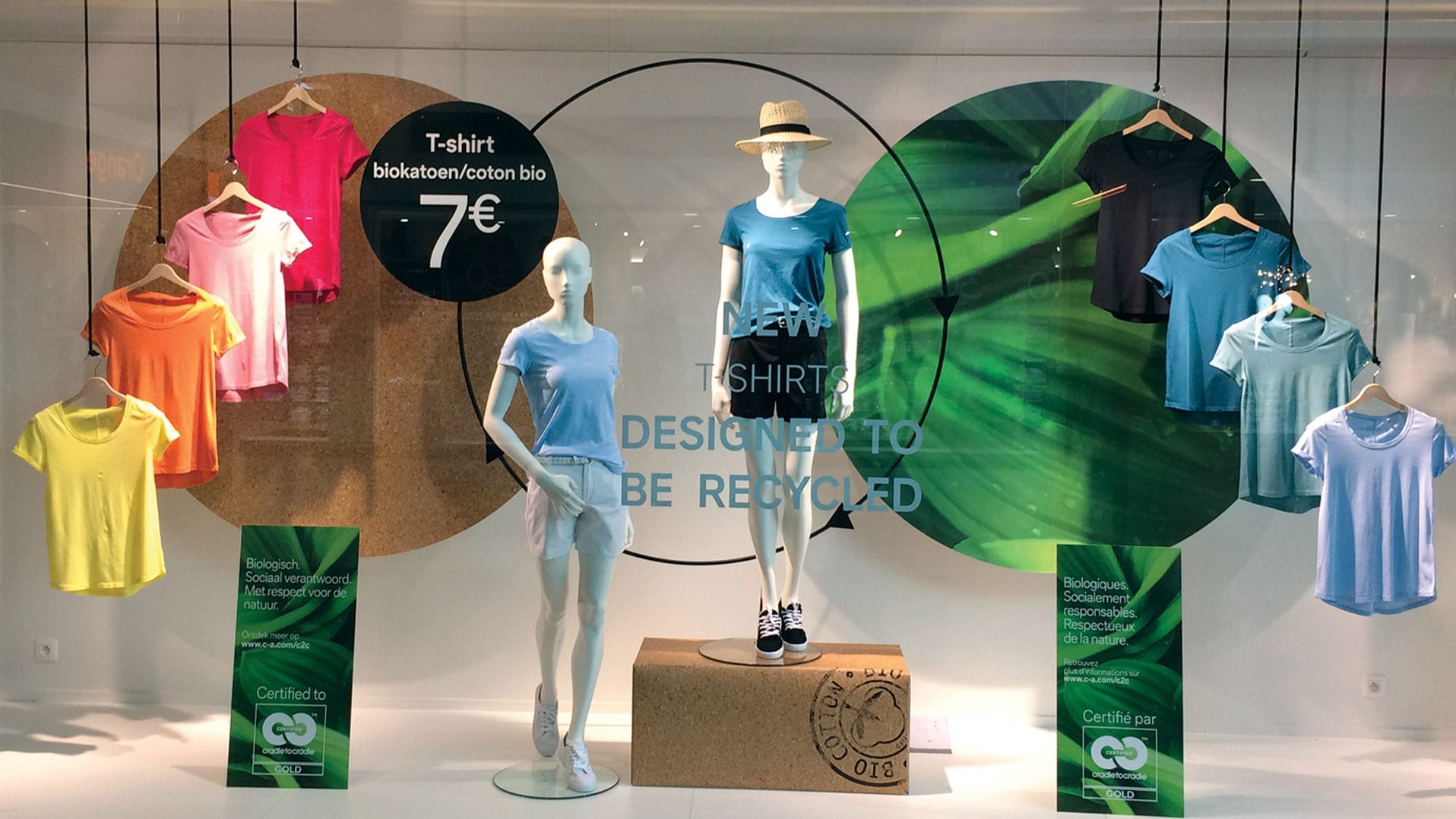 Clean Air & Climate Protection
The company increased its use of clean, renewable energy to 31% in 2019, and 100% of the final manufacturing stage of their beluga denim is carbon positive.
Material Health
All of C&A's Cradle to Cradle Certified products reached Platinum Material Health qualifications, showing that their products do not contain any toxic or unidentified chemicals and are instead nutrients for safer, continuous cycles.
Product Circularity
C&A collaborated with Rajby, their supplier for their beluga denim, to ensure that their Platinum certified fabric will be actively cycled into a new product after end-of-use as part of their robust take-back program. Their t-shirts are also 100% home compostable.
Water & Soil Stewardship
All effluent from facilities producing certified products is filtered. The only water imported from the local watershed is for drinking and utility purposes, as well as to compensate for process losses.