GET YOUR PRODUCT CRADLE TO CRADLE CERTIFIED™
It's very fast and affordable to get a "Quick Scan" report on Cradle to Cradle® potential for certification.

Cradle to Cradle® DESIGN AND UPCYCLE WORKSHOPS
Invite a Cradle to Cradle®design expert to stimulate your marketing and product development teams to innovate products for the circular economy, reduce costs, reduce risks and achieve beneficial outcomes. Request a Cradle to Cradle® design and upcycle workshop today.
MBDC assesses products and materials for any size company, from Fortune 100 to start-ups. We are the creators of the Cradle to Cradle® Design Framework and Cradle to Cradle Certified™ Products Program. We help companies derive business value from creating products designed for the emerging circular economy. Click the button above to read more about how we can help your business.
When brand-name retailers take a stand for safe and healthy products, industry takes note. We at MBDC are proud to see incredible momentum for support of Cradle to Cradle Certified™ products. As a third-party, multi-attribute certification and as a design framework,...
read more
Meet William McDonough & MBDC at Sustainable Brands 2017. Visit MBDC's booth: # 1502 See The First Cradle To Cradle CertifiedTM Gold T-Shirts. Learn How To Qualify For The Circular Economy.  Get your products Cradle to Cradle CertifiedTM by...
read more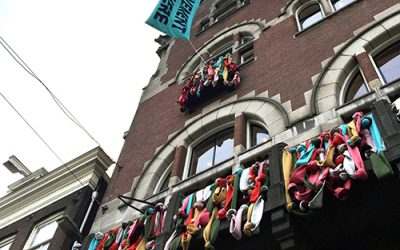 MBDC Supports 'Fashion for Good' Accelerator in Producing First-Ever Cradle to Cradle Certified™ Apparel Products & Roadmap to Product Innovation MBDC Guides Flagship Fashion for Good Products to Achieve Cradle to Cradle Certified™ GOLD – A First for a Global...
read more
MBDC Is At GreenBuild 2016 In Los Angeles Going to GreenBuild 2016? Come to our booth #1463 and talk with Jay Bolus, President of Certification Services; Ken Alston, President of Consulting & Education Services and Howie Fendley, Director of Projects & Senior...
read more
MBDC is at SXSWECO. Want to learn more about #CradletoCradle #design + how to get on the path to positive? Meet MBDC @sxsweco during the mentor sessions 10/11
read more