GET YOUR PRODUCT CRADLE TO CRADLE CERTIFIED™
It's very fast and affordable to get a "Quick Scan" report on Cradle to Cradle® potential for certification.

Cradle to Cradle DESIGN™ AND UPCYCLE WORKSHOPS
Invite a Cradle to Cradle Design™ expert to stimulate your marketing and product development teams to innovate products, reduce costs and risks, and achieve beneficial outcomes. Request a Cradle to Cradle Design and upcycle workshop today.
MBDC assesses products and materials for any size company, from Fortune 100 to start-ups. We are the creators of the Cradle to Cradle Design™ Framework and Cradle to Cradle Certified™ Products Program. We help companies derive business value from creating products designed for the emerging circular economy. Click the button above to read more about how we can help your business.
MBDC is happy to introduce Tobias Muellers as our newest Environmental Chemist. Prior to recently joining the MBDC team, Tobias completed an internship with MBDC and was a Fulbright English Teaching Assistant. We sat down to ask him how his experience with Cradle to...
read more
MBDC Senior Chemist and Director of Projects Howie Fendley will speak at 2019's Sustainable Cleaning Products Summit which will take place in New York on July 11-12. On Thursday, Howie will take the stage to share how the Cradle to Cradle Certified™ Products Program...
read more
MBDC co-founder and globally recognized leader in sustainable design and development William McDonough will present Not Just Circular, But Safe at Circularity '19, GreenBiz's first Circular Economy-themed conference in Minneapolis. At 3:00 p.m. CDT McDonough will...
read more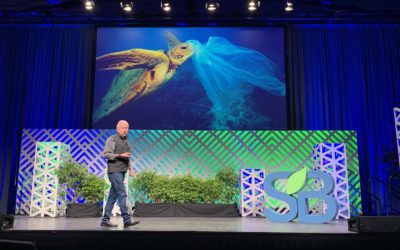 MBDC recently returned from Sustainable Brands '19 in Detroit, which took place last week. The annual conference brought together business leaders focused on chemistry, circular economy, energy, finance and communications/marketing with the mission of obtaining The...
read more