Inspired by Manager and Co-founder William McDonough's idea of "Timeless Mindfulness", Ralph Lauren's 'Timeless by Design' approach to sustainable fashion has led Ralph Lauren (the Company) to achieve the industry's first-ever Cradle to Cradle Certified® cashmere sweater. This is one of five iconic products that the Company has pledged to certify by 2025.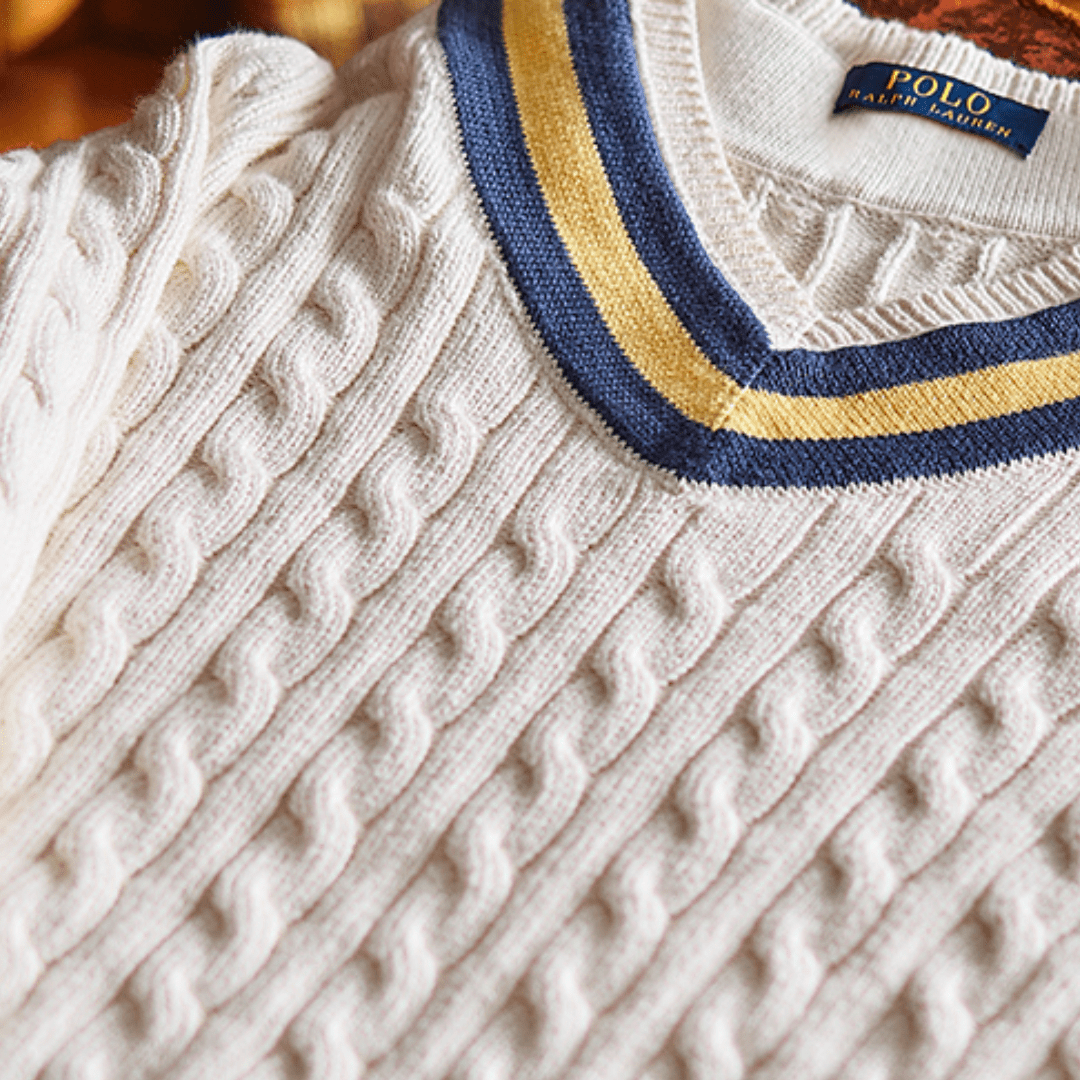 Clean Air & Climate Protection
The Company purchased carbon offsets to cover >50% of the GHG emissions associated with the final manufacturing stage. The final manufacturing facility has on-site solar panels and creates enough renewable energy to cover 100% of the energy required for the final manufacturing stage.
Material Health
The Company gained further insight into their supply chain in collaboration with MBDC as we gathered material and chemical information for all materials in scope for the sweater and assessed them according to MHAM. The materials, which were optimized and assessed under Cradle to Cradle standard V3.1, achieved Platinum level and the Company is continuing to work to make sure they are Platinum level under the latest standard V4.0.
Product Circularity
This sweater was designed with optimized materials in order to minimize waste, directly reflected in the high Material Reutilization score of 94.89. The majority of the sweater is made from rapidly renewable and naturally biodegradable resources including cashmere and cotton for the logo label.
Water & Soil Stewardship
The final manufacturing facility uses closed-loop processes for some of the manufacturing stages to reduce the amount of water needed, and is using rainwater recovery to reduce the amount of water it requires from municipal sources. This cyclic process prevents waste generated during the manufacturing process from entering the environment.