Benefits of Cradle to Cradle Certified™ Products Program
Key business benefits of the Cradle to Cradle Certified™ products program are that you have a proven process to evaluate your products, reduce risks, reduce costs and get a third party, independent evaluation and certification of your product on five important sustainability aspects. These are: material health, material reutilization, water, energy and social fairness.
From a detailed inventory of materials obtained with the help of your supply chain, you will get to know the chemical ingredients in every material in your product down to 100 parts per million. In itself this is often an eye-opening revelation to companies who typically do not really know what's in everything in their product and/or packaging at a chemical level.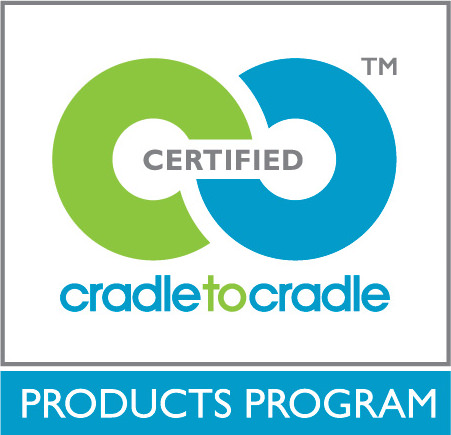 Knowing the complete materials list you can assess the important human and environmental effects of these materials looking at both hazard and risk of your product, taking account of intended and likely use scenarios. This is an invaluable way to show that you have done everything you can to understand the potential (negative) impacts of your product and packaging.
Armed with this knowledge you can begin to optimize your choice of materials. Often it is possible to simplify ingredients and reduce both the risk and cost of products. Cost savings up to 20% are not unusual.
At the end of the process you will be…
Designing products made with materials that come from and can safely return to nature or industry in biological and/or technical cycles operating in a circular economy.
Intentionally designing products in which manufacturing is powered by 100% clean and renewable energy.
Managing clean water as a precious resource and an essential human right.
Designing goods and services to celebrate people and natural systems affected by the creation, use, disposal or reuse of a product.
Celebrating your business achievements with compelling stories of how you are working to design products that achieve positive, beneficial impacts. Your goal is not zero but to become more good, not just be less bad.
HOW TO GET STARTED WITH CRADLE TO CRADLE® MATERIAL ASSESSMENTS AND PRODUCT CERTIFICATION
We have an easy way to get started and move from inventory to assessment, optimization and certification over time.
Request a Product "Quick Scan" for Cradle to Cradle® potential

Submit an inventory or Bill of Materials for the products
Receive Quick Scan Report and review with MBDC team (within 7 business days from submission of inventory)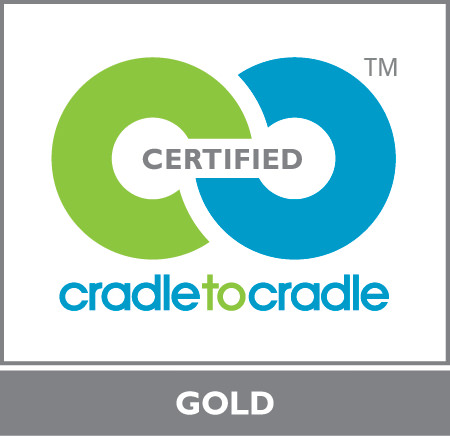 Request Product Certification at BRONZE, SILVER, GOLD or PLATINUM level

If needed, optimize product to achieve required certification level
Review Certification Report and obtain CERTIFICATION
Complete product Material Health Assessment (MHA)

Review MHA Report and obtain MHA CERTIFICATE
Request More Information for C2C® Product Certification