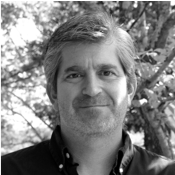 Jay Bolus: 
President
Jay Bolus is one of the most authoritative speakers on the human and environmental impacts of products and materials. Using his extensive knowledge of Cradle to Cradle Design™ applied to products and materials, Jay has the unique insight required to understand how to work with a company's global supply chain to inventory, assess and optimize products.
Jay works closely with product development teams to add business value through a better understanding of what products are made from and how to optimize them thorough continuous improvement. As one of the original authors of the Cradle to Cradle Certified™ Products Program, Jay has the ability to integrate his know-how to fit the client's area of business and make a technical subject understandable.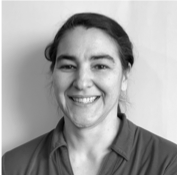 Victoria Walsh: Director of Projects
Victoria Walsh is an environmental chemist with extensive client experience across the Cradle to Cradle community. Working with products from packaging to built environment to personal care, Victoria is able to draw from a range of practical solutions. Her primary responsibility is creating certification submissions to the Cradle to Cradle Products Innovation Institute for the Cradle to Cradle Certified™ products program. Other work includes development of instructional materials and mentoring projects.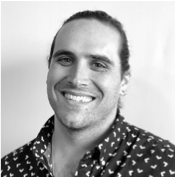 Jacob Melone: Senior Environmental Consultant
Jacob is responsible for managing Cradle to Cradle Certified™ assessments for a portfolio of clients including furniture, building materials, architectural glass, textiles and and fragrances. He holds a B.S. in Biology from Christopher Newport University and an M.S. in Environmental Science from American University. In his work, Jacob strives to create effective change and advocate for the consumer through the lens of material health and product development. He has traveled domestically and internationally to conduct site visits and collaborate with clients to improve sustainability metrics.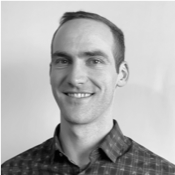 Tobias Muellers: Environmental Chemist
Tobias is an environmental chemist who acts as research support to profile chemicals, complete material assessments and compile research briefs. He has a Chemistry degree from Williams College where he gained experience in both analytical and synthetic chemistry labs. Tobias aims to help companies better understand their product chemistry and transition toward a circular economic model.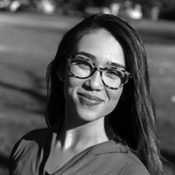 Peyton is an environmental chemist who brings wide-ranging research experience to the team — from psychological flexibility to developing bio-based resins. Her understanding of the human interface between decision-making and consumer-level chemistry engagement are a particular asset to Cradle to Cradle assessments and optimization. Peyton supports MBDC clients behind the scenes with research, material assessments, supply-chain inquiries and certification project streamlining.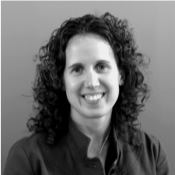 Celeste Weaver: Director of Visual Communications
Celeste has an extensive background in Cradle to Cradle and sustainable design, having worked for Philadelphia-based sustainable architecture firms for over 15 years. She manages MBDC's graphics, branding and overall visual identity. Celeste is a LEED Green Associate and graduated with a Bachelor's of Science in Graphic Design from Drexel University.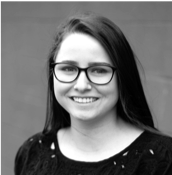 Carrie Domenic: Marketing and Communications Associate
Carrie maintains MBDC's web and social media content, as well as collaborates with clients on leveraging their certifications to create the maximum impact. Her goal is to create written and visual content that will help increase awareness around Cradle to Cradle Design and the Circular Economy. Carrie joined MBDC after graduating with a degree in English Literature and a minor in Italian from James Madison University, where she also studied environmental humanities.